Momentum is gathering behind campaigns to end animal research in Europe. A combination of new EU legislation, pressure on companies that breed and transport lab animals, and even a European Citizens' Initiative calling for a ban on animal testing, suggests growing hostility toward animal research.
This raises several hard questions. What would happen if animal research was no longer conducted in Europe? Might it be an incentive to accelerate progress on alternative research models?
Would medical research using animals continue elsewhere – and if so, would the standards of care be better or worse than those we have in Europe today? Would it be ethical to use medicines developed where standards are lower? What effect, if any, would this have on the European economy?
We want to hear from you. In the weeks ahead we'll be posing some of these questions and asking what future animal research has in the EU. You can share your views in the comments section or by connecting on Twitter @ATPerspectives
What do you think
Loading ...
Latest News
"I love deadlines. I love the whooshing noise they make as they go by."
                      – Douglas Adams
It had all been going so well. The path EU legislation must navigate is notoriously complex. Consultations, proposals, amendments – input from MEPs and compromises between national governments – the road is long and winding.
But for the EU's directive on how animals are used in medical research, this lengthy process appeared to have produced a compromise which governments agreed would raise standards of animal welfare, reduce red tape by harmonising rules across Europe, and promote the 3Rs.
I'll be honest: I had never given much thought to how animals are transported to laboratories for scientific research projects.
It was only when animal rights groups began to put pressure on airlines and ferry companies to stop transporting laboratory animals that this came to our attention.
Researchers are concerned that research on non-human mammals, as well as studies involving frogs, insects and fish, could be hampered if companies refuse to transport animals which will be used in labs. This, according to scientists, could even disrupt the fruit fly research used to study genetics.
While many medical needs still remain unaddressed, the number of new therapies and preventions is decreasing.
The reasons for this are many and varied. For one thing, the low-hanging fruit was picked a couple of decades ago so the diseases for which we now need new therapies are the most difficult to treat. This requires a huge investment of time, effort and resources and call for a more collaborative approach to innovation.
For another thing, the cost of conducting research has risen at a time when the rewards are on the wane. A recipe for new drugs it is not.
Yet the world is facing fresh public health challenges due to shifts in demography and lifestyle. Our ageing population means conditions such as Alzheimer's will become a much greater burden. At the same time diabetes rates are through the roof in develop – and in developing – countries across the world.
Medical research is a global endeavour regulated locally. Researchers move, patients move – even animals move (sometimes) – and ideas, of course care little for borders. But could more be done to agree common standards for animal research and for validating non-animal testing models?
Well, yes. International cooperation is climbing steadily up the agenda as scientists and policymakers from Europe, the US, China, Brazil and elsewhere share their views on how to support medical progress while making meaningful strides forward towards the 3Rs – reduction, refinement and replacement.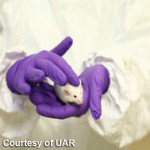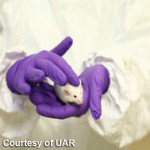 Much of the debate over the use of animal testing in drug development is a cocktail of facts, emotions and ethics. Regulators have tried to strike a balance between these factors in the forthcoming EU Directive 2010/63/EU, but there is still considerable pressure to stop animal testing altogether. What would happen to drug development, and where would it take place, if animal testing were banned? It's difficult to find the 'right' answers, particularly when rare, or orphan, diseases are involved.
Orphan diseases, affect not more than 5 in 10000 people, With some 29 million sufferers in the EU;
Whether you're in favour of animal research or you would prefer more research on non-animal experimental models, this one is for you.
The EU research budget – a major source of support for medical science – is under serious threat and could be about to fall victim to a much wider political spat over public spending.
Scientists are mobilising in an effort to have their voices heard in discussion of animal research
As part of our 'Shall it stay or shall it go?' campaign we've been asking you about the future of animal research in Europe.
Well it seems that some of the scientists who work in this area have given their verdict: they want it to stay and are more than a little worried about what they see as myths around animal studies.
So, unless you've been living in a cave without wi-fi you'll probably have heard that the European Union has be awarded the Nobel Peace Prize.
The EU also celebrated last week when Professor Serge Haroche, the recipient of a European Research Council (ERC) grant, picked up the Nobel Prize for Physics. Europe plans to increase ERC funding from €7.5 billion to €13 billion from 2012 to help "the very best researchers to conduct pioneering research across Europe".
During the summer an Italian court ordered the temporary closure of one of Europe's biggest dog breeding companies.
After an intense campaign by policymakers and animal rights groups, the Green Hill animal breeding firm closed its doors, having handed more than 2,500 dogs over to animal rights campaigners in line with the court ruling.
Activists – and plenty of ordinary tweeters who just love dogs – celebrated. If you almost never give much thought to animal research, a headline about dogs in Italy being saved rather than sacrificed looks like good news.
But could the Green Hill story prove to be a pyrrhic victory for animal rights campaigners?
Listen to just about any European politician these days and you are guaranteed to hear some or all of the following keywords: 'jobs', 'growth', 'innovation', and 'research'.
Read the Europe 2020 strategy and the Innovation Union policy and the message from EU policymakers is clear. Europe says it needs to be in the Premier League of scientific R&D, not just because research delivers solutions that help improve our lives, but because we want to develop and produce things that have value; things people in the US, Japan, China and elsewhere will buy from us.
Rhetoric vs reality
But what is the reality behind the rhetoric? And is Europe sending mixed signals about its support for research?